Quality martial arts, fitness and gym flooring solutions that wont be beaten on price.
Check Out Our
JIGSAW MATS
Available in different colours and sizes...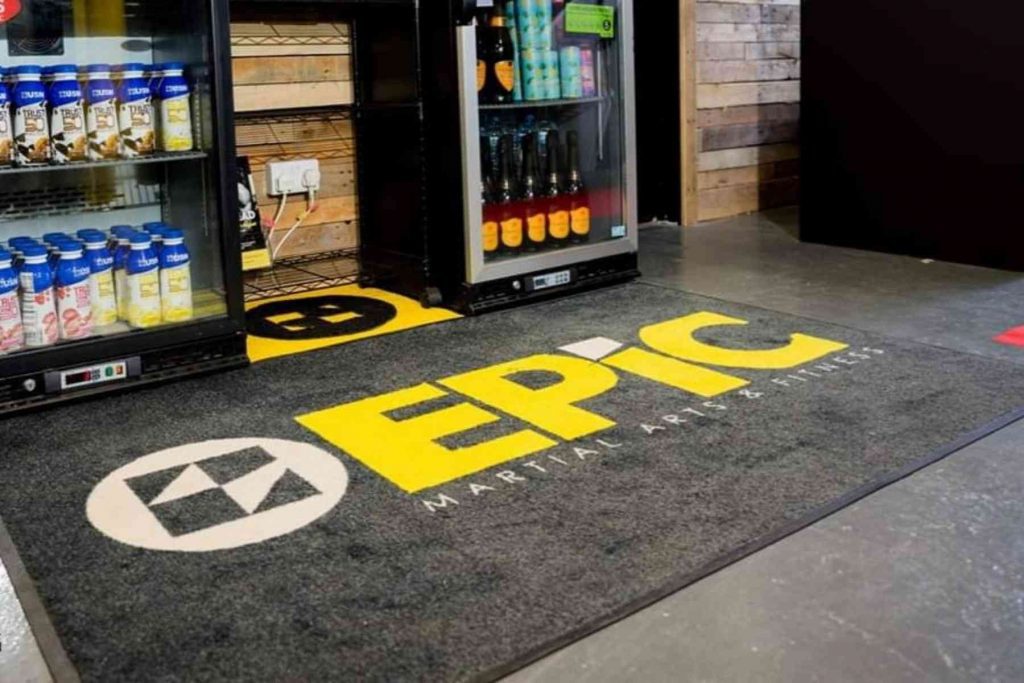 Show Off Your Brand With
OUR LOGO MATS
Order now and display your brand on one of our premium logo mats.
Out of Stock
I would like to thank everyone at EPiC Mats for such a fantastic service. Not only was the price unbeatable and the process fast and delivered ahead of promised time, they even call me after to check that it had not only arrived safe but that I was happy with everything. I have recommended many times to colleges and friends. I give them a score of 11/10 for outstanding service and price. We have used EPiC mats and our dojo and for our Peterborough championships martial arts events and always been more than satisfied with the quality.
I would highly recommend EPiC Mats. In our 2 dojos we have both the high density 20mm mats and 40mm medium density mats and they are great. Price was excellent and we are more than happy with the quality.... however the service is outstanding. Friendly, knowledgable and timely delivery. When eventually we come to replace these mats we will be going back to EPiC Mats.
Gorseinon & Killay Martial Arts Academy
I have worked with EPiC Mats on several projects for my gym. The equipment is always great quality and the service is 2nd to none. The staff are always courteous and go above and beyond to make sure everything is taken care of properly. Deliveries are prompt and everything is always great value and competitively priced.
I found the service at EPiC Mats to be second to none. They where very professional and very accommodating. The price was very reasonable for the high quality they provide. I would highly recommend them to anyone looking to add a professional look to their facilities
Irish Martial Arts Academy
We found out about EPiC Mats through an independent gym owner forum on Facebook, Im so glad we did. We have ordered a large door logo mat for the front entrance and some red gym turf for our sled/ functional training area. I have to say from point of order to delivery the customer service was second to none, turn around, especially on the logo mat was incredibly quick without compromising on quality. I have and will again highly recommend EPiC Mats to anyone looking for your products. Well done. Keep up the awesome work.
We purchased all of our flooring mats and custom entrance mat from EPiC Mats. We are very happy with the mats and were happy with the post as they were priced slightly cheaper than other manufacturers but to the same if not better standard/ quality. The service received was bang on! We were always kept up to date right from start to finish of the purchase.
MMA Gym Kit Ltd was set up in April 2017 with a goal to provide affordable flooring solutions for martial arts school and gym owners. Its founders came together to combine product import and logistics knowledge with niche industry experience and contacts. 
The company has since rapidly expanded and rebranded to now proudly trade under the "EPiC" brand name and ethics. We have worked extremely hard to develop our flooring range whilst constantly focusing on improving the quality of both our products and customer experience. 
We love nothing more than watching our customers transform an empty space into their dream vision. We are there to help them visualise, design and execute their plan. We help them ensure longevity, a purposeful look and most importantly stay within budget.
Quality martial arts, fitness and gym
flooring solutions that wont be beaten on price!